Board of Trustees
The Board of Trustees is responsible for ensuring the School's Mission & Core Values guide daily operations, as well as strategic oversight. The School's Chief Executive Officer reports directly to the Board of Trustees. The volunteer board currently consists of eight individuals with varying backgrounds. Officers include President, Vice-President and Secretary. Some of the current individuals serving are original trustees associated with the formation of the school. This continuity of leadership ensures the founding pillars of the school remain at the forefront. Equally important are the parents of current students, who are represented as part of the school's Board of Trustees.
Individuals who serve on the Board of Trustees receive no compensation for their service – they are volunteers. They are considered public officials under the Pennsylvania Ethics Act, and must file a completed Statement of Financial Interests Form each year. As a public body, the Board of Trustees must comply with Pennsylvania's Sunshine Act, including holding meetings that are open to the public. The Board must also comply with Pennsylvania's Open Records Law.
Board meetings are held twice each month, generally on the first Thursday and third Monday and are advertised in a newspaper of general circulation as well as on the Board Calendar. Please check the school's web site or call the School office to confirm specific dates. The meetings generally begin at 6:00 p.m. and are held at the school. The meetings are open to the public and parents, faculty, and staff are encouraged to attend. If you need special accommodation or assistance, please contact the Main Office at (570) 820-4070, extension 0.
The current Board of Trustees consists of the following members: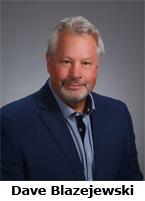 Dave Blazejewski is one of the original founding members of Bear Creek Community Charter School, and has been involved since the organization's inception in 2001. He was a leader in advocating for maintaining a public elementary school in the local community. When the local school district closed the high-performing elementary school in the rural, mountainside community of Bear Creek, Dave actively engaged our community to form a non-profit organization in pursuit of opening a public charter school – a first for Luzerne County. Dave has consistently served as Board President since 2001. Dave is a graduate of Princeton University, and lettered in Varsity Football for the Princeton Tigers. He is currently employed as a Senior Director, Business Development for Clinical Ink Corporation, focusing on decentralized clinical trial software. Dave is married to his wife, Kim, and a proud father of two children, Sara and Daniel, both of whom are charter school graduates.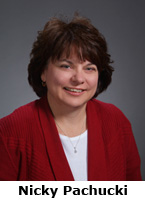 Nicky Pachucki has served on the Bear Creek Community Charter School's Board of Trustees since September of 2012. Nicky's two children attended Bear Creek Community Charter School, one of which has since graduated. Nicky has been involved with the Charter School as a volunteer since 2001 and a member of the PTO since 2005. A graduate of Lock Haven University, Nicky has an extensive background in developing and managing youth programs. She is currently employed as an office manager of a locally-owned family business, and previously served in various leadership roles at the Wilkes-Barre Family YMCA for nearly twenty years. Nicky served as Girl's Track Coach and Girl's Field Hockey Coach for the Wilkes-Barre Area School District and serves as Director of Religious Education at St. Elizabeth/St. Mark Community Parish, Bear Creek. Nicky, along with her husband Steve and their children reside in Bear Creek Township.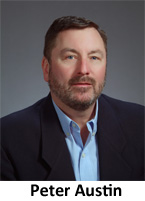 Peter Austin has served on the Bear Creek Community Charter School's Board of Trustees since the non-profit was formed in 2001 and has continuously served as Chairman of the Facility Committee. Peter was instrumental in organizing a team of volunteers to renovate the former Oliver School building to be reopened as a public charter school, as well as provided volunteer consulting related to the design and construction of the new charter school campus at Ten Mile Run. Peter is a licensed professional electrical engineer in both Pennsylvania and North Carolina, and a registered communications distribution designer. He has extensive experience in electrical transmission and distribution, working with industry leaders such as I.B. Abel, Inc. and PPL Electric Utilities. Peter has two daughters, both of which attended Bear Creek Community Charter School. Peter resides in Bear Creek Township.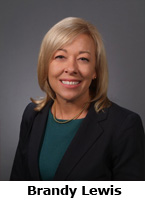 Brandy Lewis has served on the Bear Creek Community Charter School's Board of Trustees since July of 2017. Brandy's five children attended Bear Creek Community Charter School, four of which has since graduated. Brandy helped organize Bear Creek Community Charter School's Parent Teacher Organization in 2004, and has served as both Treasurer and President. Brandy graduated Summa Cum Laude from West Chester University with a Bachelor of Science Degree in Nursing. She has a diverse professional background, working as a pharmaceutical sales specialist for Pfizer, developing content for NEPA Family Magazine, and most recently as Director of Programming for the Diamond City Partnership in Wilkes-Barre. Brandy, along with her husband Jim and their children reside in Bear Creek Township.
LynnMarie has been an active Bear Creek Community Charter School stakeholder for nine years, as not only a parent but also former Vice-President and President of the Bear Creek Community Charter School Parent-Teacher Organization. She also founded Wyoming Valley TOPSoccer, a community-based program for athletes with intellectual, emotional and/or physical disabilities. LynnMarie received her Bachelor of Science degree from Pennsylvania State University's College of Health and Human Development, and earned her Master of Science Degree in Human Resources Administration from the University of Scranton. She has considerable experience in human resource management and development, and currently serves as the Human Resource Business Partner for Luzerne County.
All board members can be contacted by email.